Endoscopy Unit
We have a dedicated hi-tech operation theater for endoscopy, located on 4th Floor of the hospital. The operation theater is equipped with sophisticated instruments. We have round the clock services of experienced anesthesiologists.
Endoscopic Surgeons
Dr. R G Patel
Dr. Manish Shah
Anesthesiologists
Dr.K.D.Patel
Dr. Sudhir Patel
Endoscopy Unit
We have dedicated hi-tech operation theater for Endoscopy equipped with latest & quality instruments which enables us to perform even most tertiary surgeries with safety & ease.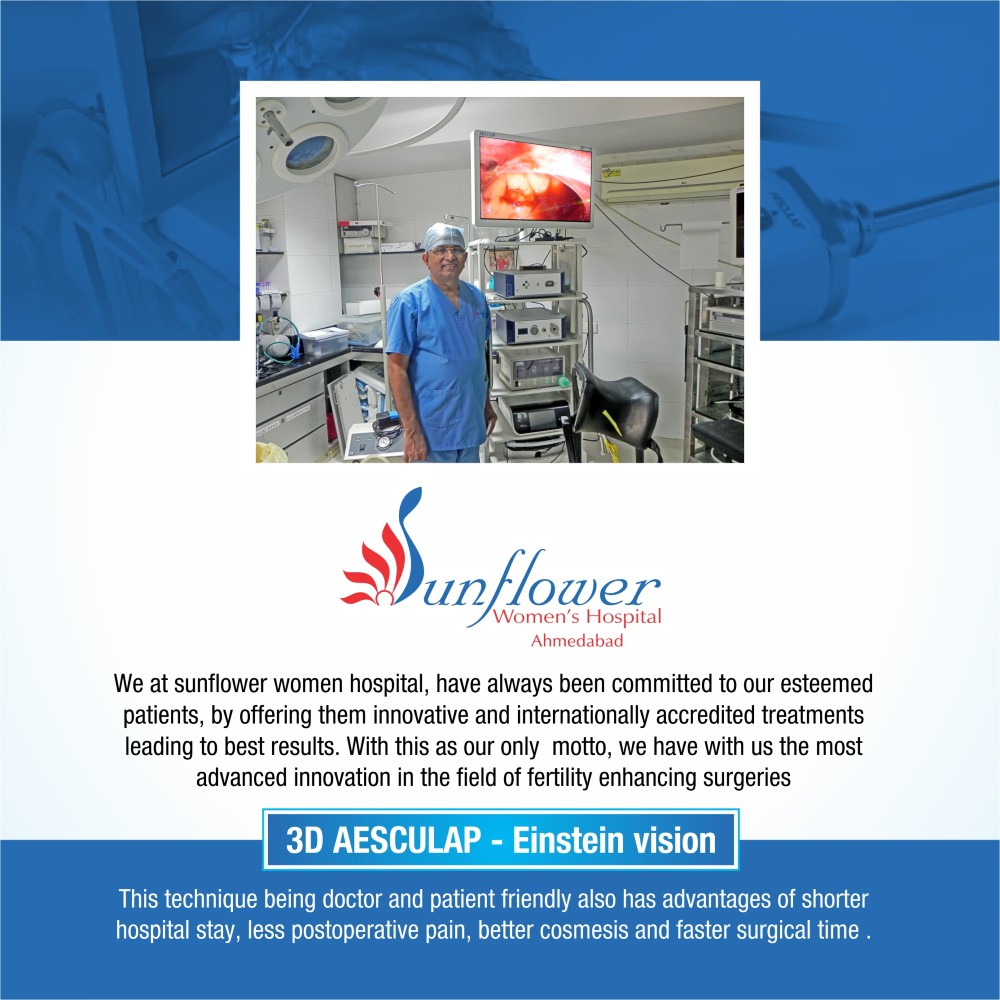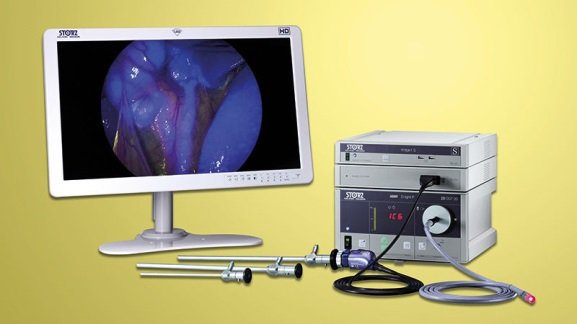 Endoscopic Instruments
Image HD Operating System (Karl Storz, Germany) :
gives crisp & sharp images with better depth perception & identification of blood vessels.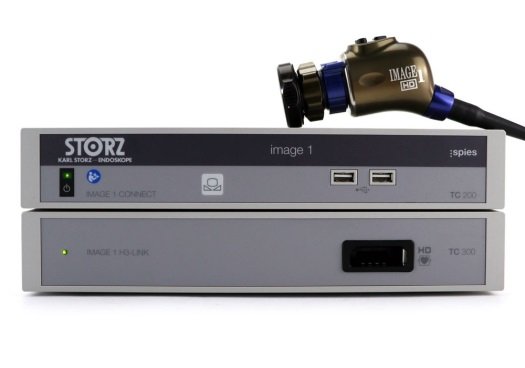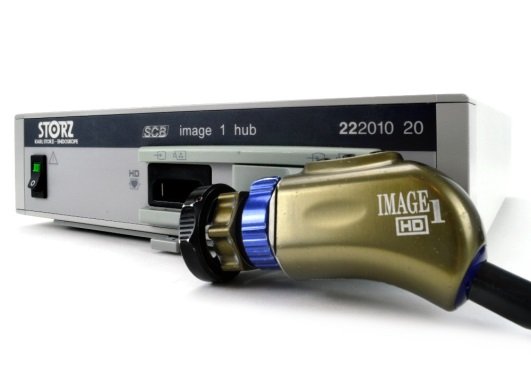 Xenon 300 Light Source (Karl Storz, Germany) :
Mimics nature day light, better for clinical judgment & identification of tissue planes. It avoids excessive heat & dehydration.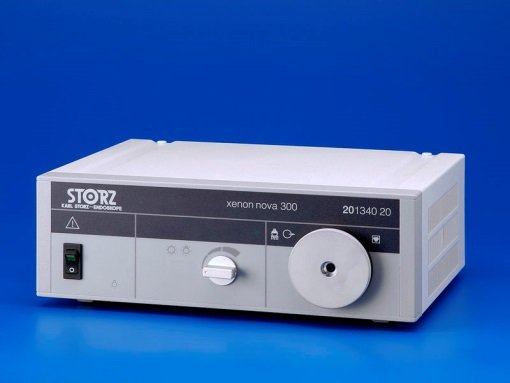 Rotocut Morcellator (Karl Storz, Germany) :
To retrieve large myoma after myomectomy without incision by piece meal method.
Endomat (Karl Storz, Germany) :
To attain optimal distension of uterine cavity during hysteroscopy so that septum resection or myomectomy can be done without risk of fluid overload & perforation.
Force Triad – Energy platform Covidien –Valleylab
"Best in Class" Cautery Monopolar + Bipolar + Vessel Sealer Ideal for difficult laparoscopy cases such as endometriosis & Myomectomy reduces surgical time and blood loss.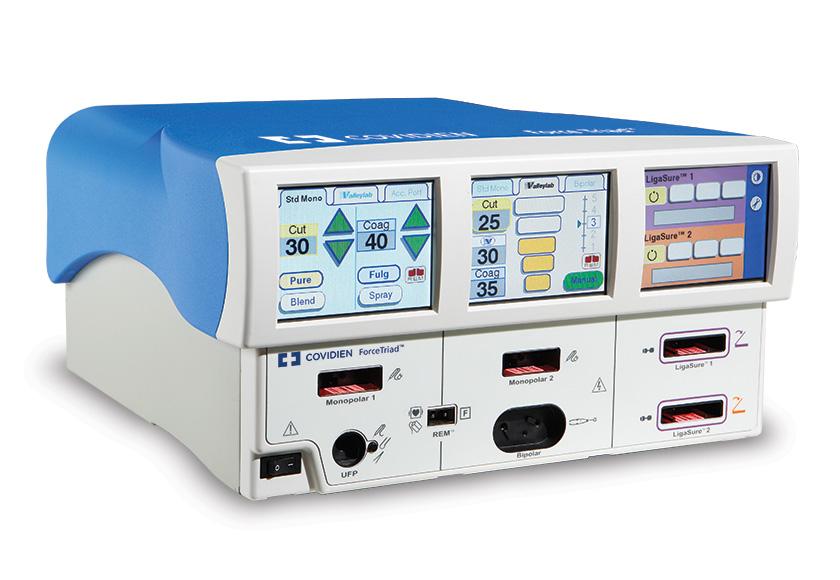 Anesthesia Trolley from Datex Ohmeda
It is advanced anesthesia work station with both automatic & manual mode for ventilation.
It has multi-parameter monitoring for vital parameters of SpCO2 & O2 saturation in analog & graphical display.
Endoscopic OT has central O2, N2O & CO2 supply.
We have skilled & caring team of Anesthetists for all major & minor gynecological & obstetric procedures.
We follow all standard protocols & guidelines for intra operative anesthesia & post operative analgesia.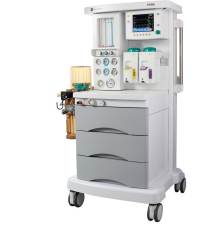 Various surgeries being performed here:
Fertility Enhancing Laparoscopy Surgeries: Ovarian Drilling in PCOS, Myomectomy, Fimbrioplasty, Ovarian Cystectomy, Management of Endometriosis, Adhesiolysis, Salpingo-Ovariolysis, Tubal Microsurgery, Salpingoscopy
Laparoscopic Management of Ectopic Pregnancy
Laparoscopic Assisted Vaginal Hysterectomy (LAVH)
Total Laparoscopic Hysterectomy (TLH)
Laparoscopic Management of T-O Mass
Laparoscopic Vaginal Vault Prolapse Repair
Laparoscopic Sacropexy (Shirodkar Sling)
Laparoscopic Enterocele Repair