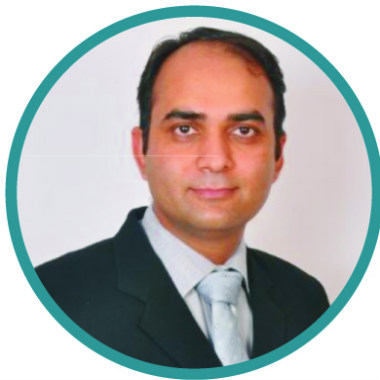 Sunflower Women's Hospital.
132 Ft. Ring Road, Drive-In Road Junction,
Opp. Traffic Police Helmet,
Nr. Manav Mandir,Memnagar,
Ahmedabad 380 052.
Gujarat,
India
E-mail: [email protected]
Dr.Jatin Mistri- Consultant Neonatologist, Special interest in Neonatal Ventilation, Neonatal Infection, Neonatal Surgical Conditions
MBBS, MRCPCH (UK), MD Paed (India), D Ped(India), CCST (Neonatal Medicine), Fellowship in Neonatal Respiratory medicine.
Dr Jatin has done his initial Paediatric training at Civil Hospital, Ahmedabad. Thereafter he has trained in Neonatal Medicine at various tertiary units in the UK. He has done a fellowship in Neonatal Respiratory medicine and has been awarded a CCST in Neonatal Medicine. Dr Jatin has extensive experience in invasive ventilation including high frequency ventilation and nitric oxide. He has mastered the art of non invasive ventilation and has been a pioneer in Wales to introduce high flow oxygen therapy as a part of non invasive ventilation. His other areas of interest are extreme prematurity and infection control. He has produced several care bundles to reduce the risk of infection in these vulnerable infants.. Dr. Jatin is very keen on academics and is an Honorary Consultant Neonatologist at Civil Hospital, Ahmedabad and has organised several teaching programs there. He also has several presentations at various international conferences.