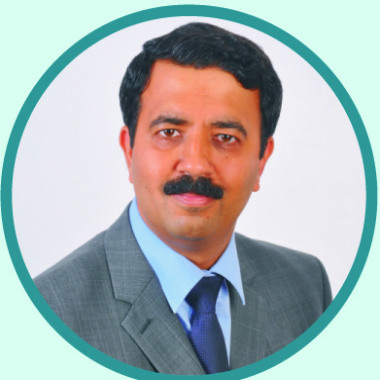 Sunflower Women's Hospital.
132 Ft. Ring Road, Drive-In Road Junction,
Opp. Traffic Police Helmet,
Nr. Manav Mandir,Memnagar,
Ahmedabad 380 052.
Gujarat,
India
E-mail: [email protected]
Dr. Anuj Grover- Consultant Neonatologist and Special interest in Neonatal Transport, Nutrition and Development Care
MBBS, MRCPCH (UK), FRCPCH (UK), MD Paed (India), CCST (Neonatal Medicine), Fellowship in Neonatal Transport.
Dr. Anuj has done his Paediatric Training at Civil Hospital, Ahmedabad. He has done further training in the UK in Neonatology at various tertiary Neonatal units. He is the first Paediatrician from Gujarat to be selected for the prestigious Neonatal Grid Training and has been awarded CCST in Neonatal Medicine and FRCPCH.. After his grid training, he has done a fellowship in Neonatal Transport. He has worked as Neonatal Transport Consultant at Leicester for over 3 years .He has extensive experience providing intensive care to infants with surgical problems. He has published widely and been a faculty at several International Conferences. His other areas of interest are resuscitation, nutrition and development care. He is a certified NLS instructor of Resuscitation Council, UK and an instructor for Neonatal Simulation Training. He is a core member of the NEST (Newborn Emergency Simulation Training) Course in India and has taught in this course across India. He is also an examiner for the MRCPCH exams in India.